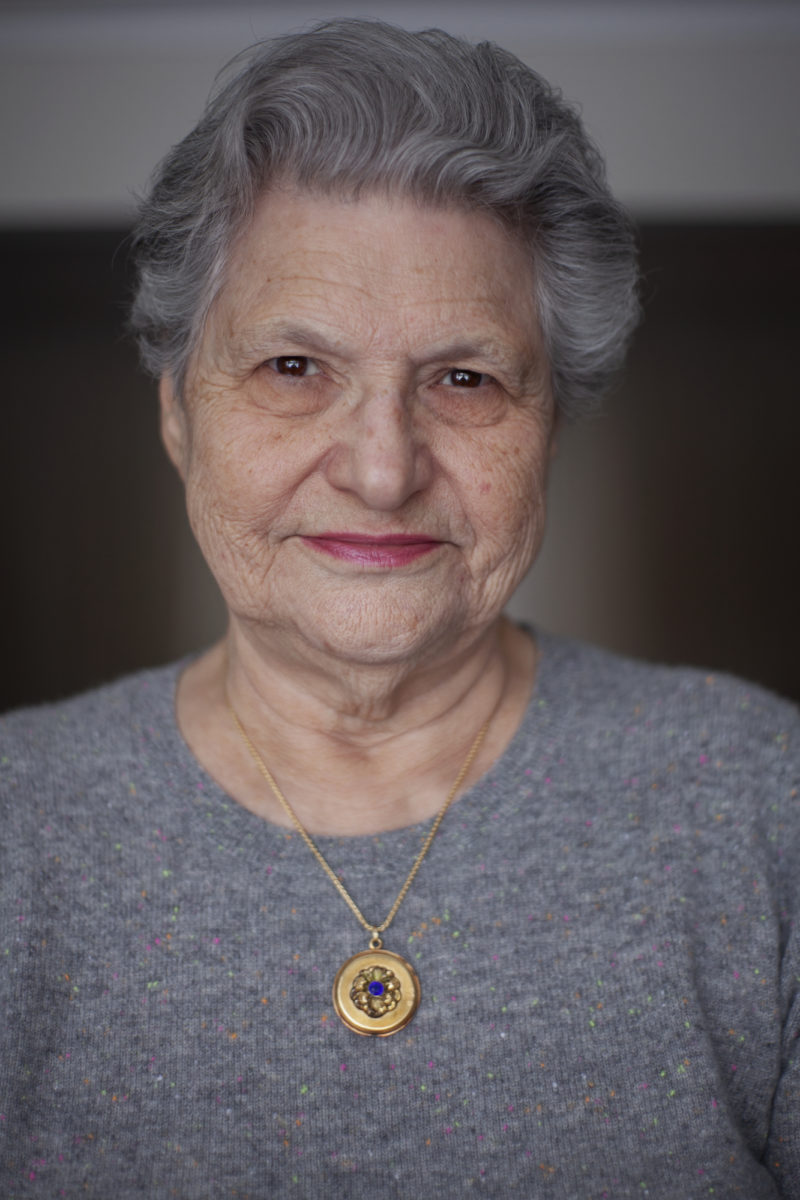 Daisy Gross
A doll named Tonicska
The doll pictured below is much more than a mere toy for Daisy Gross. Tonka, the family's maid, made it when Daisy was born. The doll is dressed in a traditional Slovak folk costume and answers to the name Tonicska, that is, little Tonka. When her parents sent her to hide in Tonka's native village in 1943, Daisy brought nothing but her precious doll with her. A lifelong friend and a source of warmth and comfort, Tonicska is the one remaining link that Daisy has with her childhood and with Tonka. Daisy remains in contact with Tonka's family to this day.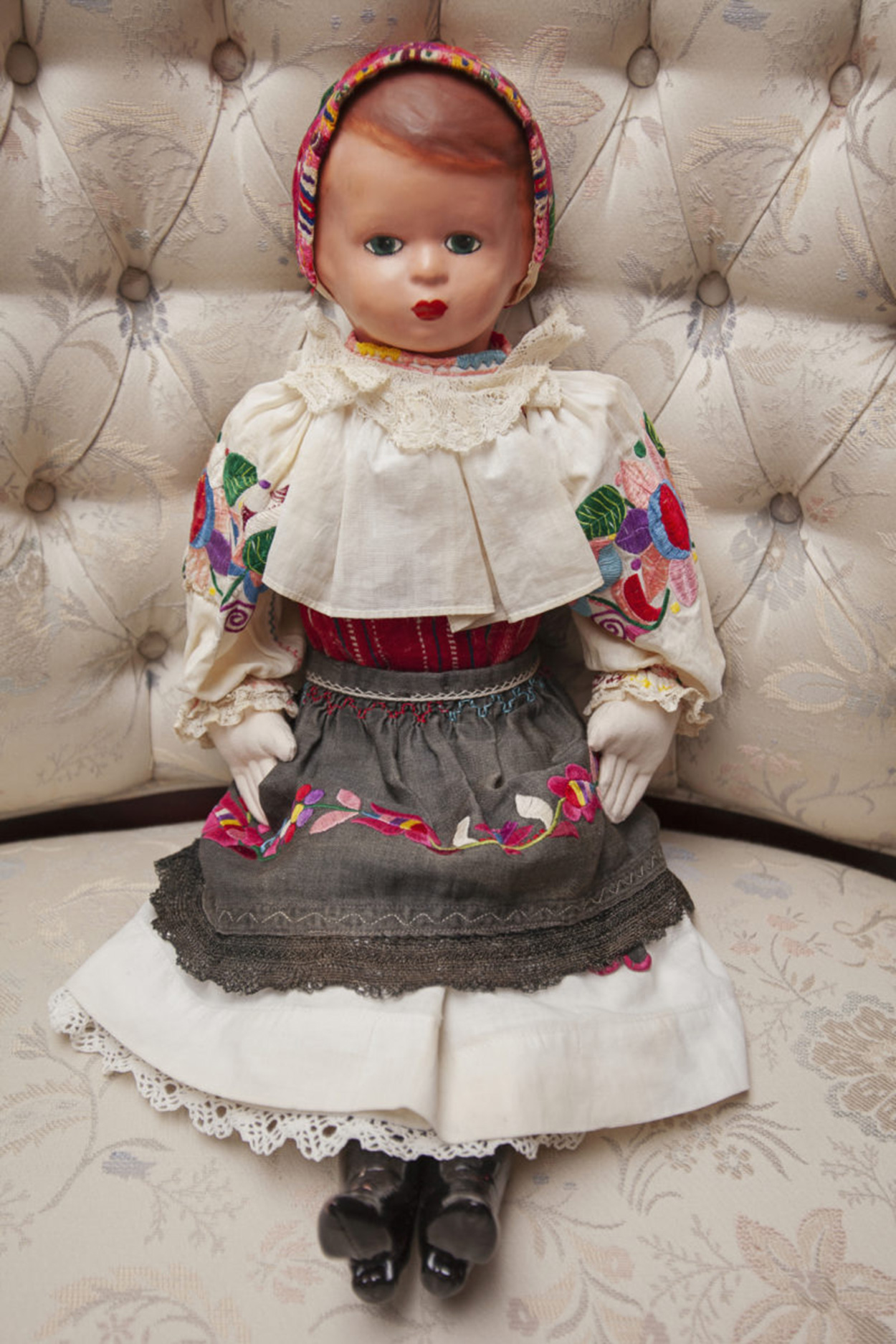 Listen to the doll's story
Read the transcript
Close the transcript
This doll was made for me by a woman who was really our maid when my mother got married. She was born in 1909, like my mother, she came from a little village called Szolcsány (today Solčany, Slovakia). She came to work for my mother in 1927. I was born in 1939. They didn't know whether it will be a boy or a girl at that time, and when I was born, her mother and her started to embroider the dress for her and make the doll. Her name was Antonia Nikodemova, and the doll's name is Tonicska. The doll was made in the village. They bought a head and the arms, and they bought a cheesecloth type of material and filled it with hay, which was okay for 60 years!
This is the only thing I have from home – not really, but a couple of other small things – and she was with me during then war, during hiding. She was my psychiatrist, psychologist, friend, sister, mother, brother, everybody else. I felt unconditional love only for my parents, my grandparents, this woman who put her life on the line, and this doll. And for me, if she could talk, my God! Every pain and everything she knows.
What language do you talk to her in?
In the beginning, I spoke to her in Slovakian till I got to Hungary, and from there I spoke to her in Hungarian.
And what happened to the woman who saved you and who made you the doll?
After the war, she got married and she never had children. She stayed in Czechoslovakia and in 1984 she died. I was heartbroken.
Did you see her after the war?
Yes, I saw her in 1951. I had an outstanding uncle and he brought her to Hungary to see me. Then I saw her and then later on, when I came to Canada, I went back to her to visit her. And I am still in contact with her niece who was very good to me. You know, she feels I am part of her family and she is part of my family.