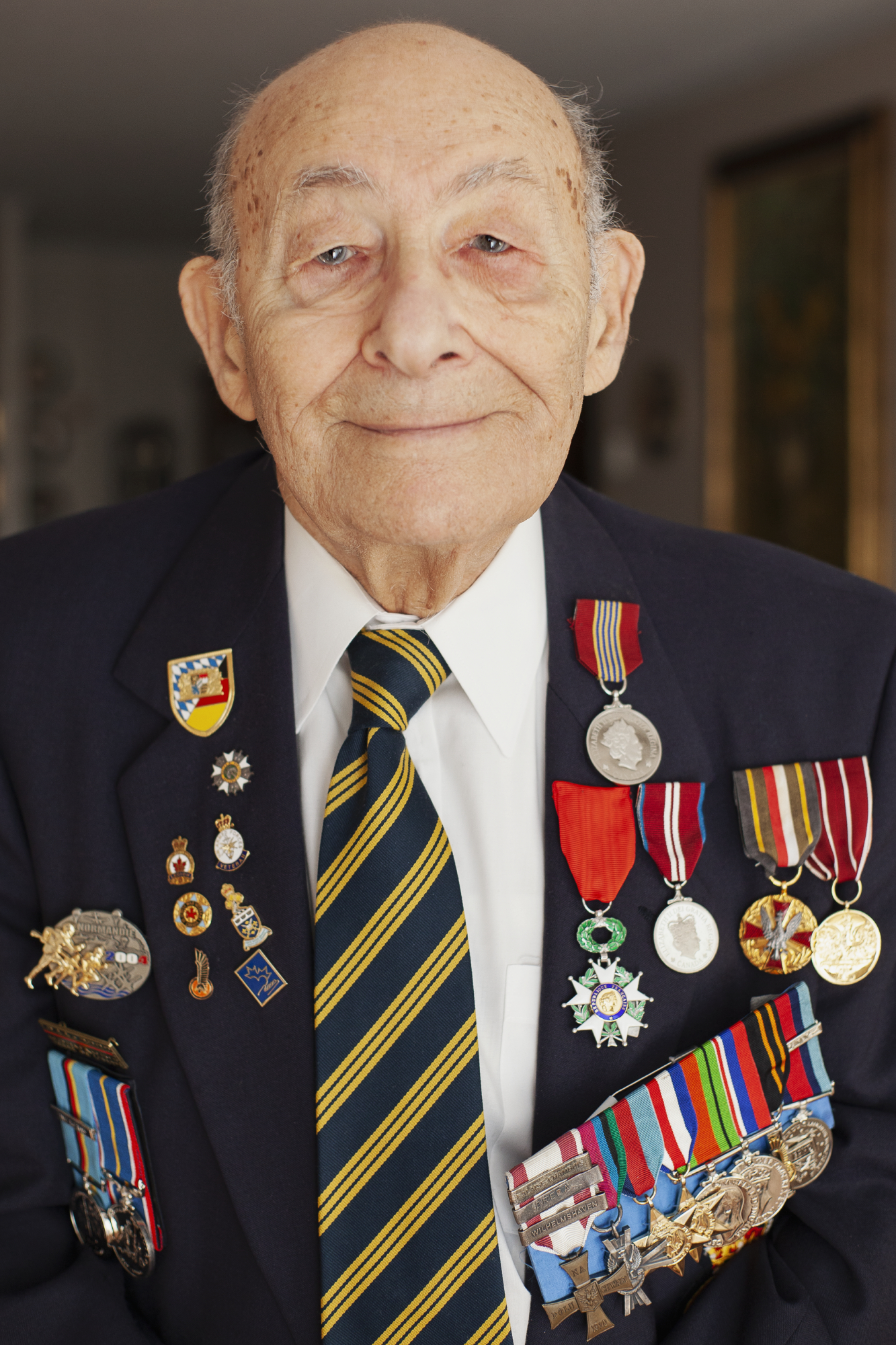 Willie Glaser
A commemorative stone
Willie Glaser gently cups the memorial stone below that he brought back from the Belzec killing centre (occupied Poland) where his mother and several of his brothers and sisters were killed in 1942. In the hopes of finding the exact location where his loved ones had been buried, Willie visited the site on two separate occasions. Once their mass grave was finally identified, Willie was able to pay homage to his family and recite the mourner's Kaddish traditionally read at funerals.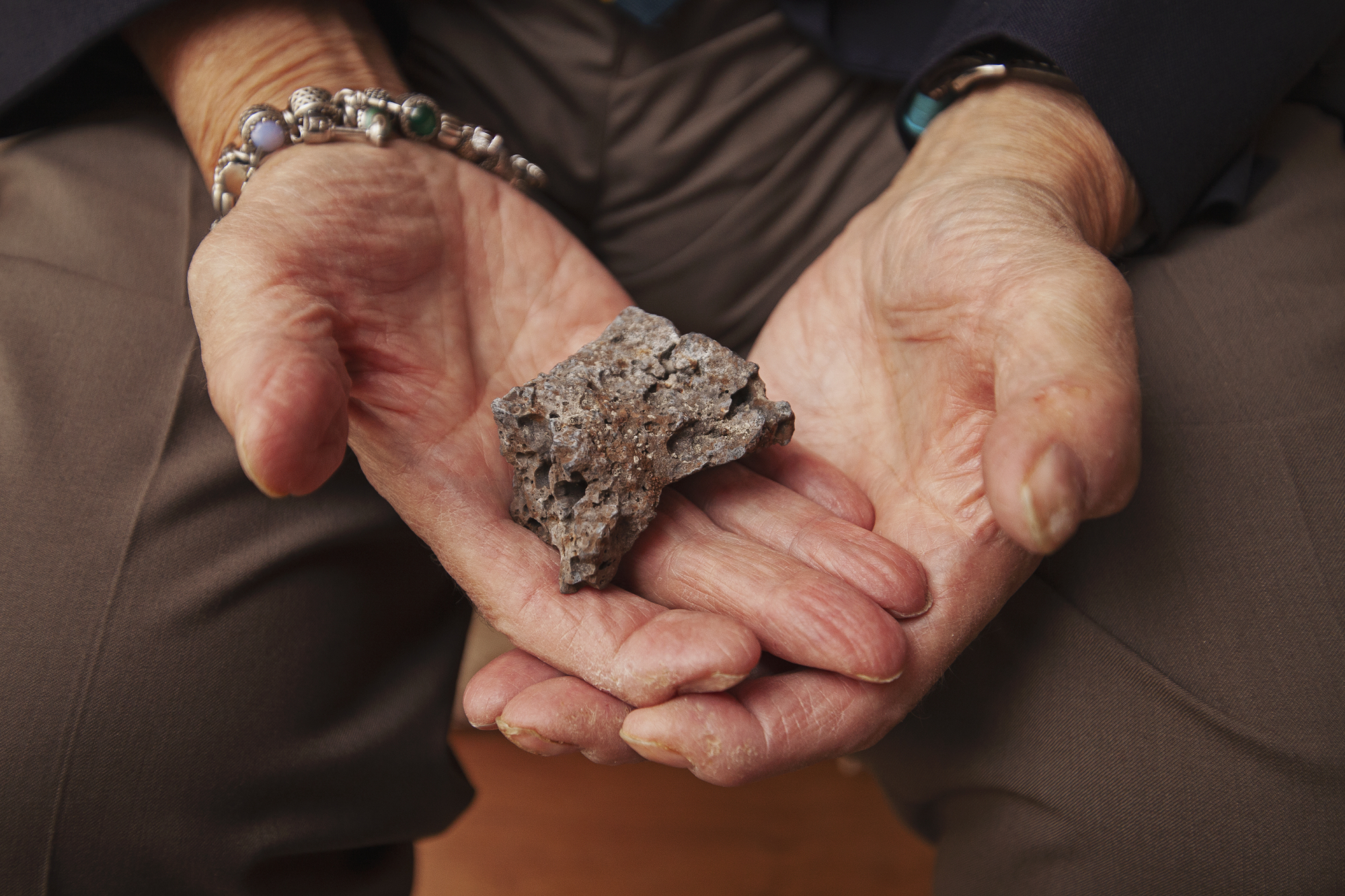 Listen to the stone's story
Read the transcript
Close the transcript
What is this?
Ok, this is one memento. This is called slag. Now, slag is industrial waste. When they melt iron, what's
left over is slag. Why is this for me so important? Because my mother, my little sister Bertha, the baby,
Friedele, and Leo, they all perished in Belzec (occupied Poland). It was a small extermination camp but
very deadly. A couple of years ago, the Polish government, with some big Jewish organisation from the
States, made a survey of the camp. They identified the graves, they made boreholes and they brought
out the samples. Every grave was identified and marked and I was able to identify exactly where my
mother and the children were buried. And I went there twice to that camp and I stood right at the edge
and said Kaddish [prayer for the dead]. The camp was sort of in a wild state, so the Polish government,
with a big American organisation, got together and they sort of beautified the camp area. They ordered,
from Israel, a special tarpaulin, you know, and the whole camp was covered with the tarpaulin. And to
keep it down, they put big pieces of slag. And there are big boulders all over the camp, weighing down
the tarpaulin.
And you just took one piece?
Yes, I just took a little piece. There is a museum there. And the man in charge of the Belzec Museum,
before it was covered, he took a boxful of ashes and he gave me a glass jar. And I took that glass jar
home and I took half of it to Israel and it was buried in Israel. The other half, I buried in Dollard, in the
cemetery of the Beth Ora. And there is a little stone that says: here lie the ashes from Belzec.